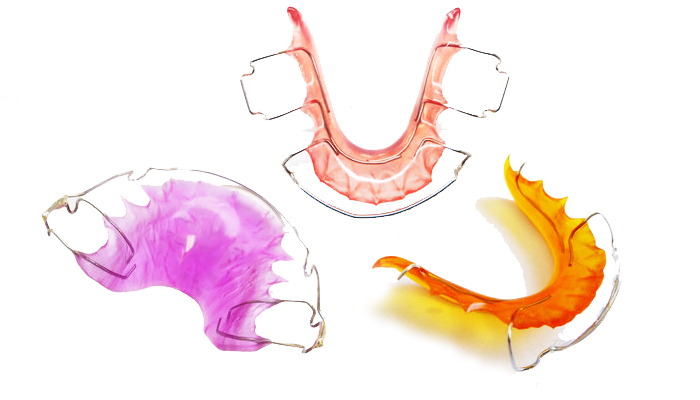 Our appliances are made with the highest-quality materials available, manufactured to the highest standards of quality, and delivered to your office promptly and on schedule.
Ready retainers
Our ready retainers allow dentists to have patients retainer-ready at the de-band appointment, saving a return visit for the patient and valuable chair time. We digitally remove brackets, design alignment corrections, print 3D models and then fabricate our ready retainers using PrimaClear orthodontic retainer & aligner material, building any necessary alignment refinements into the retainers prior to printing.
Hawley retainers
Hawley retainers are used mostly for retention in the upper arch, but can be used on the lower arch as well. In addition to retaining tooth positioning, they can be used for additional minor tooth movements or even for space maintenance prior to orthodontic treatment.
Schwartz appliances
These durable and comfortable removable appliances are designed to expand upper or lower arches, and are built to last.

Twin blocks
These functional appliances are designed to advance the mandible. They're durable, work fast, and are designed for maximum comfort and ease of use.